Ohio Lakes + Rivers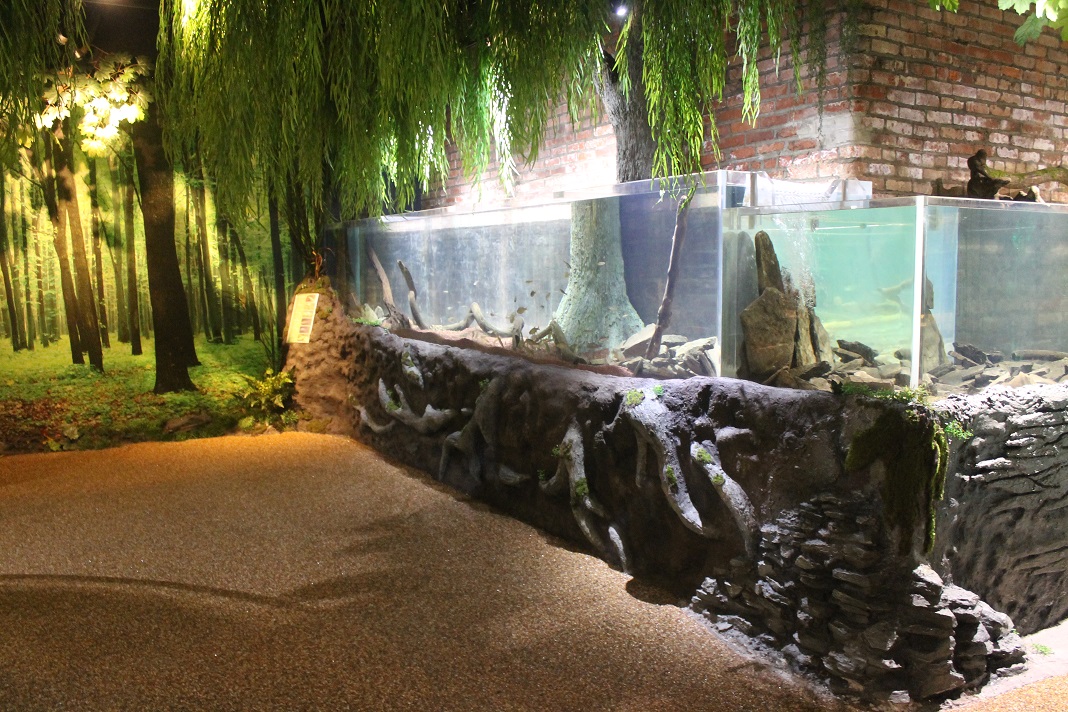 To many of us, Lake Erie has been a part of our lives for as long as we can remember.  Edgewater Beach, Mentor Headlands and Huntington Beach are just a few of the local beaches that surround our community. As Clevelanders, we understand that Lake Erie is unique among the Great Lakes.
Lake Erie's shallow waters and location result in the highest primary production, biological diversity and fish production of all the Great Lakes.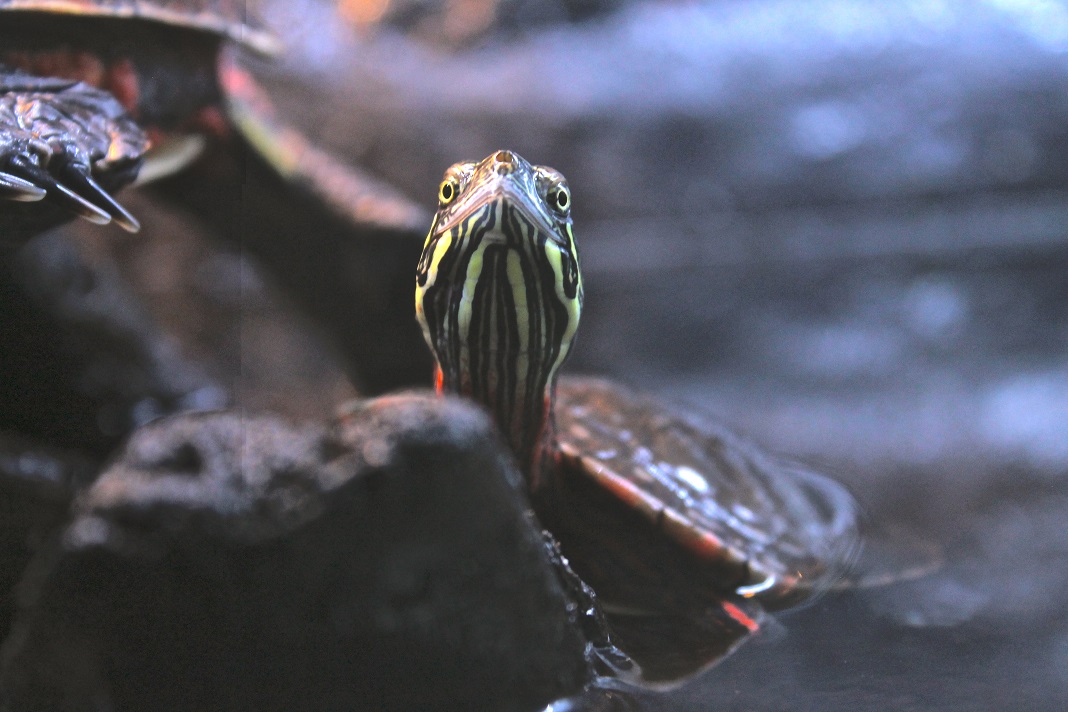 Rarely do we have the opportunity to really think, learn and appreciate the fish inhabiting our Great Lake. One of the greatest parts about our Ohio Lakes + Rivers gallery is the focus on fish native to Ohio. Newly updated in May of 2014, our Ohio Lakes + Rivers gallery features many exhibits, including channel catfish, shiners and bass. Guests can walk through a heavily wooded forest and not only encounter several native species of fish, but also turtles and reptiles. This spectacular opening gallery invites all of the senses. Guests will hear the splash of waterfalls, the chirps of birds, the hoots of owls, and even smell the moss of the forest throughout the exhibits. Don't forget to stop by the Discovery Hut where kids are able to research and explore using microscopes and observation journals.