Coastal Boardwalk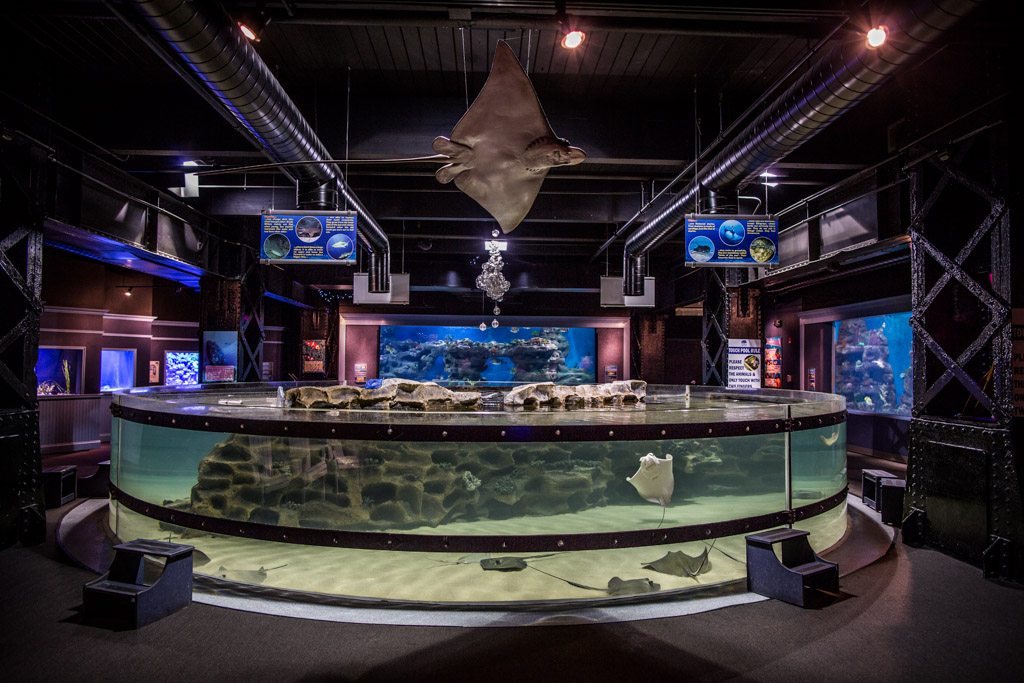 Often said to be a fan favorite, our Coastal Boardwalk gallery features an 11,000 gallon Touch Pool. At our Touch Pool, you'll learn the official "two-finger touch" technique as you interact with our friendly stingrays.
Everyone loves those *smiling* stingrays: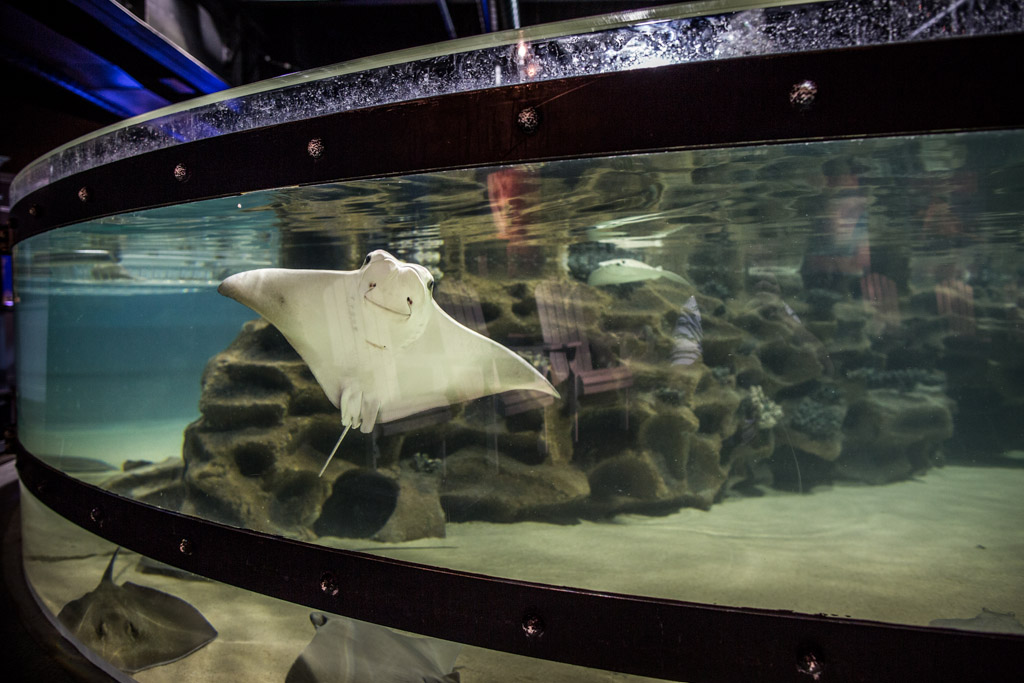 The live coral exhibit emphasizes the importance of coral and why they need our protection; in fact, this exhibit has helped educate guests and raise awareness about the need to conserve coral reefs.  Something many of our fans don't know, the Aquarium has been growing coral from tiny pieces called fragments which were acquired from other institutions. This allows us to display live coral without harming natural reefs. 
In this 500 gallon exhibit, Candy Cane, Striped Mushroom, Trumpet and many other colorful hard and soft corals are on display.