Summer Camps 2017
To register for a summer camp – CLICK HERE
*For convenience, check "SummerCamps" on the left hand side to view all options.
Marine Scientists in Training
Age: 11-14
Number of days: 5
Available: June 19-23 ; Aug. 7-11
Time: 9am-4pm
Ever dream of working at an aquarium one day? Get an exclusive behind-the-scenes look at a job in the marine science field. Investigate sharks, study fish behavior, and even put on gloves to dissect a squid! Assemble your best trash collecting team and help us clean up a beach. We'll even visit the zoo to compare the responsibilities of an aquarist to that of a zookeeper. Come out with a richer understanding of what's involved in maintaining our clean and exciting exhibits. Above all else, renew your inspiration for a rich and rewarding career with animals.
Non Pass Holder – $225
Pass Holder – $200

---
Aquatic Adventures
Age: 8-10
Number of days: 5
Available: June 26-30; July 31 – August 4
Time: 9am-4pm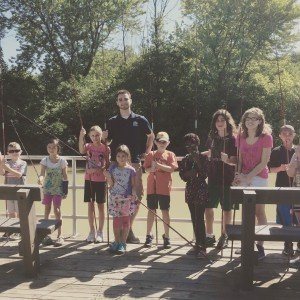 All aboard for an aquatic adventure in your own backyard. Encounter all of the animals the aquarium has to offer, and then some. Campers go fishing and explore Ohio fish in their native habitat at Cleveland Metroparks CanalWay Center, take a boat ride on the Nautica Queen to explore the Cuyahoga River and Lake Erie, meet an aquarium diver, feed our animals, and make fishy crafts. At the end of the week campers take their parents on a tour of the aquarium and wow them with all they've discovered on their week-long exploration. End each day's adventure with an animal feeding demonstration!
Non Pass Holder – $225
Pass Holder – $200

---
Sharks!
Age: 9 – 11
Number of days: 4 days and 1 overnight
Available: July 10-14 (Sleepover is Thursday night into Friday morning)
Time: 9am-4pm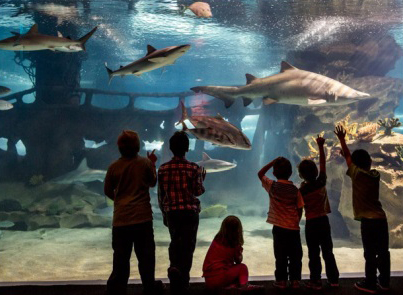 How would you like an experience you'll never forget? Spend four days and one night at the aquarium as you explore sharks and learn all about what makes them such efficient predators. Handle a real shark jaw, teeth, and skin, and discover many amazing shark adaptations. We'll even meet a SCUBA diver to discover how we feed and care for our sharks, and what it's like to swim beside them in the shark tank! Join us as we investigate all things sharks and finish off our week with a thrilling sleepover under our 230,000 gallon sea tube. Hopefully the Black Drums don't wake you up!
Non Pass Holder – $245
Pass Holder – $220

---
Under the Sea
Age: 5 – 7
Number of days: 5
Available: July 17-21
Time: 9am-12pm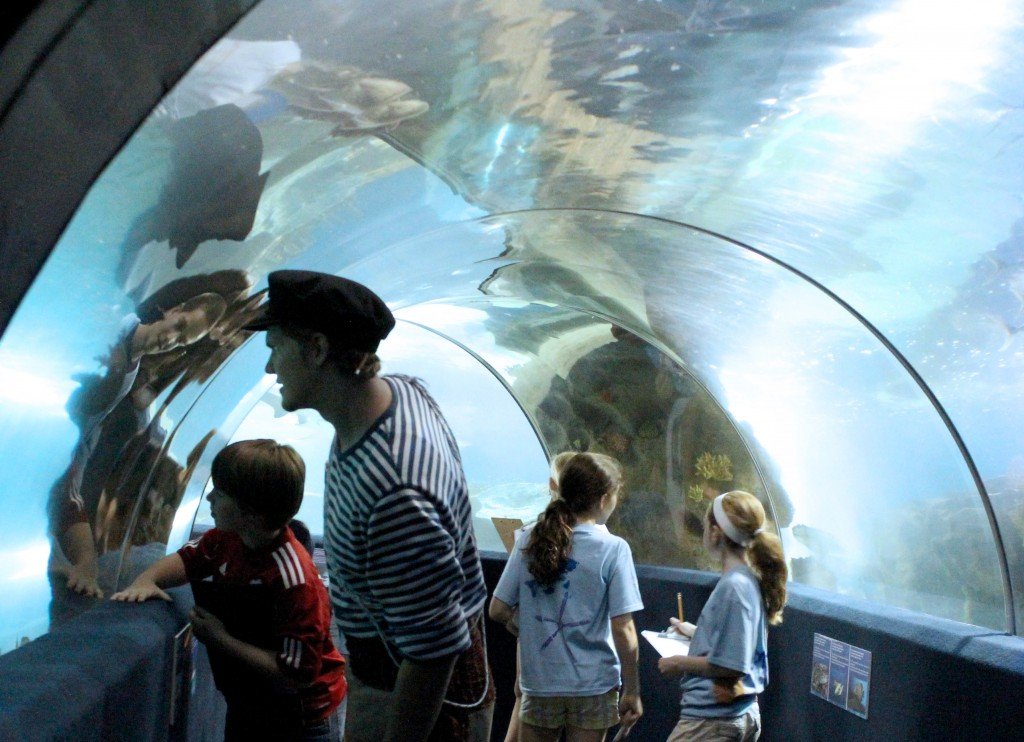 Get ready to discover the amazing world of aquatic life. Your camper is introduced to the many different shapes, colors, and textures of animals in our aquarium. Get so close to a shark you can count its teeth, help stingrays eat lunch by hand feeding them, interact with creatures you've only seen in books or on TV, take part in scavenger hunts, and build your own sea-related crafts. Join us and find out why fish are friends, not food!
Non Pass Holder – $115
Pass Holder – $100

---