Summer Camps 2017
*For convenience, check "SummerCamps" on the left hand side to view all options.
**Before and after care is available for all camps. Call 216.862.8803 x 7715 to schedule.
Marine Scientists in Training (Ages 11-14)
Ever dream of working in marine science one day? Learn more about a rich and rewarding career working with animals. We'll give you an exclusive insider look at what it takes to work at an aquarium with hands-on conservation, education and care experiences that include investigating sharks, studying fish behavior, maintaining habitats, cleaning beaches and even dissecting a squid! We'll even visit the Zoo to compare an aquarist's responsibilities to that of a zookeeper. You'll come away with a richer understanding of what's involved in maintaining our exciting exhibits and some true "fish tales" to tell friends and family about a week of close encounters with some fascinating animals.
Dates:
Monday, June 19 – Friday, June 23, 9am – 4pm OR
Monday, August 7 –  Friday, August 11, 9am – 4pm
Pricing:
General – $225
Pass Holder – $200
---
Aquatic Adventures (Ages 8-10)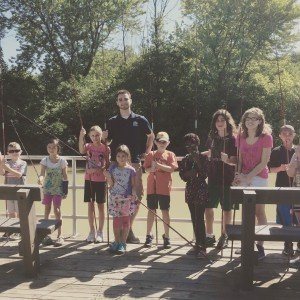 Discover what mysteries lie below the water's surface on a week long aquatic adventure. Campers discover Ohio aquatic species in their native habitat by fishing at Cleveland Metroparks CanalWay Center, explore the Cuyahoga River and Lake Erie aboard the Nautica Queen, meet an aquarium diver, create fishy crafts and feed our animals. At the end of the week you'll take your parent(s) on a tour of the aquarium and wow them with your newfound knowledge of marine life.
Dates:
Monday, June 26 – Friday, June 30, 9am – 4pm OR
Monday, July 31 – Friday, August 4, 9am – 4pm
Pricing:
General – $225
Pass Holder – $200
---
Sharks! Summer Camp (Ages 9-11)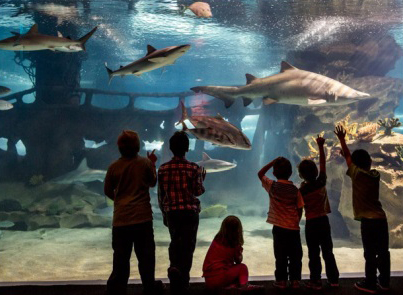 Spend four days and one night at the Aquarium and learn all about what makes sharks such efficient predators. Discover many amazing shark adaptations and handle real shark teeth, jaws and skin. Discover how we feed and care for our sharks and what it's like to swim alongside them every day when you meet an Aquarium SCUBA diver. Then, cap off an already thrilling week with an unforgettable sleepover in the seatube of our 230,000 gallon shark exhibit.
Dates:
Monday, July 10 – Friday, July 14, 9am – 4pm* (*includes a one-night sleepover Thursday into Friday morning)
Pricing:
General – $245
Pass Holder – $220
---
Under the Sea (Ages 5-7)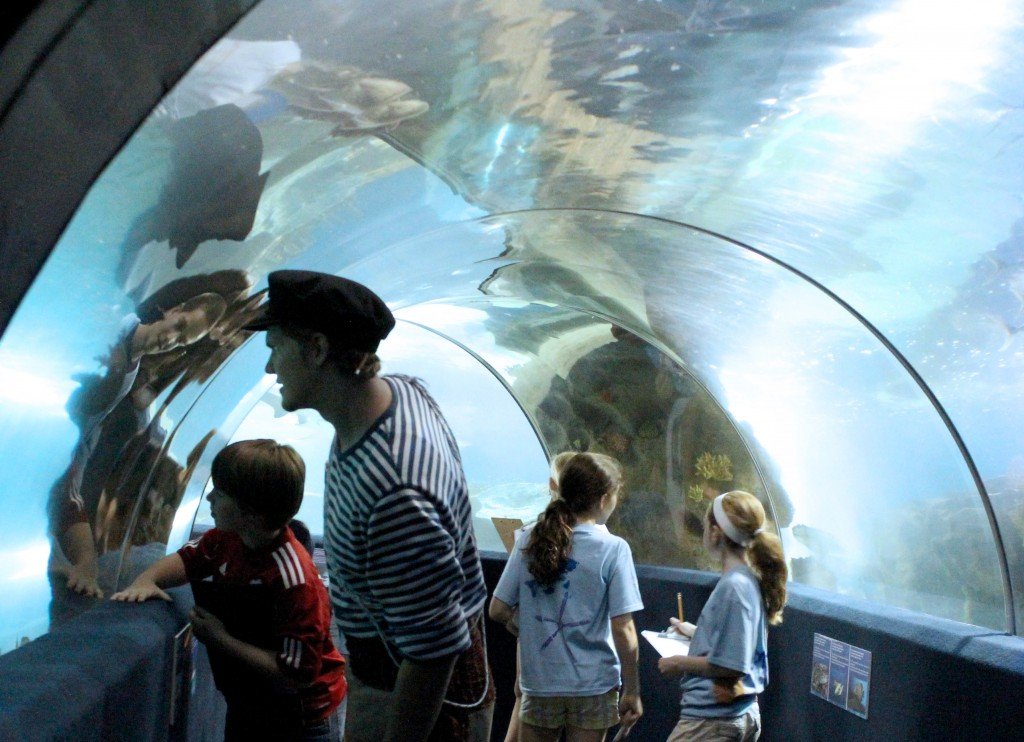 This is your chance to interact with creatures you've only seen in books or on TV! Get so close to a shark you can count its teeth. Feed a stingray by hand. Scavenger hunts, marine-related crafts and one-of-a-kind animal encounters reveal the amazing world of aquatic life and its fascinating array of shapes, colors and textures.
Dates:
Monday, July 17 – Friday, July 21, 9am – Noon
Pricing:
General – $115
Pass Holder – $100