School Field Trip Programs
Preschool to Kindergarten
I See Sea Creatures
After reading Eric Carle's A House for Hermit Crab, students are engaged in hands-on activities that promote comprehension in science, literacy and mathematics. Learn about marine invertebrates, and go on a hunt for the real life inspirations for Eric Carle's characters.
Turtle and Tortoise
Discover what makes turtles and tortoises unique. Meet turtles and tortoises from Ohio, Australia, Asia, Africa, and the Amazon. Listen to a tortoise tale, touch the shell of a living turtle and living tortoise, and create a turtle or tortoise craft to take home.
Kindergarten to Grade 2
Basic Training – An Investigation of Animal Needs
Students become first class experts on animal basic needs as they venture through the aquarium to find what food, water, shelter, and oxygen different animals need to survive. Explore lake, river, kelp forest, and coral reef habitats. Collect items to help us compare and contrast habitats for freshwater and saltwater life.
Basic Training 2016 Teacher Guide
CSI – Creature Science Investigators
Students work in investigative teams to explore how animals survive in unique aquatic habitats. Discover how living things get oxygen, find food, use water, and seek shelter. Use creature case files as clues to identify exemplary examples of animals meeting these basic needs. Along the way, students investigate hundreds of other aquatic critters.
Grades 3 to 5
Ocean Biodiversity
Explore the incredible biodiversity of a coral reef ecosystem. Discover sea life with many unique shapes, sizes, and colors. Examine the life cycle of a jellyfish, discover what coral and sea stars eat, and visit our invertebrate touch pool to encounter cleaner shrimp, urchins, conchs, and more. Discover ways to help preserve this fragile habitat and protect the animals who call it home.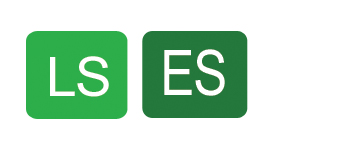 Sharks! 1.0
Come face-to-face with these magnificent creatures and investigate the unique adaptations that make them top predators. Learn the important role sharks play in the ocean food chain and why these creatures should be revered, not feared.
Rivers & Lakes
Become water quality scientists to investigate the health of the Cuyahoga River. Students explore how Cleveland's industrial history affected animal life in the water. Students conduct hands-on water quality experiments, tour the Ohio's Freshwater gallery, and learn the importance of protecting our waters from pollution.
Aquatic Animal Adaptations
Investigate how differences in aquatic environments affect animal life. Investigate aquatic habitats and identify unique adaptations that allow fish to thrive. Discover how eels hide, sharks swim constantly, and catfish find food in murky water. Students work in teams, using the STEM model, to create fish to live in a specific habitat.

Aquatic Animal Adaptations Teacher Guide
Grades 6 to 8
Sharks! 2.0
Come face-to-face with these magnificent creatures and investigate their unique adaptations. Track a Great White shark in the ocean, investigate the important role sharks play in the biome, and why these creatures should be revered, not feared.

Sharks 2.0 Teacher Guide
Ecosystem Expedition
From the Great Lakes to the Atlantic coral reefs, the earth is full of diverse aquatic ecosystems. Collected data on biotic and abiotic factors, and explore the structure and function of fish fins. Discover how aquatic animals have adapted to survive in habitats across the globe.

River Explorers
Explore the connection between Cleveland's industrial history and the water quality of the Cuyahoga River. Using the scientific method, students test the river for dissolved oxygen, pH, phosphorous, nitrogen, and turbidity. Students investigate pollution sources, like farm and urban runoff, and process a plan to continue improving our river's health.

What's Inside a Squid?
Prepare for a squid dissection, with a tour of the aquarium and classification of marine invertebrates based on body symmetry, ecological niches, and external characteristics. Then dissect a squid to identify organ structure and function and learn how these organs, tissues, and cells help the squid to survive in its environment.
High School, AP and College
Water Quality Scientists
Explore the connection between Cleveland's industrial history and water quality of the Cuyahoga River. By completing chemical tests, students investigate pH, dissolved oxygen, phosphates, nitrates, and turbidity. Students tour the Ohio Freshwater gallery to investigate native aquatic species and discover why conservation of local water is so important.
Marine Science Tour
Take an in depth, guided tour of our exhibits and even peek behind the scenes. Investigate the biodiversity of aquatic creatures and how we care for them at the Aquarium. Closed-toed shoes required. This program is best suited for high school advanced placement students and college science classes.
All School Ages!
Aquatic Trek
Take your group on an underwater adventure! Get up close and personal with seahorses and an octopus, splash around with stingrays, and travel down a 175-foot-long underwater Shark Sea Tube. This underwater adventure transports you from the north coast to the seacoast in a guided tour and scavenger hunt designed for camps and student groups of all ages.
Custom Programs
We welcome program ideas from teachers; please contact Ray Patacca at rpatacca@greaterclevelandaquarium.com with your suggestions.
To schedule your visit please call the Education Department at (216) 862-8803 ext. 7703 or email at education@greaterclevelandaquarium.com. Plan at least two hours for your visit. For pricing and additional information please see the Booking Information page.
For questions please contact our Education Coordinator, at education@greaterclevelandaquarium.com or 216.862.8803 ext. 7703