Coastal
Often said to be a fan favorite, our Coastal gallery features an 11,000 gallon Touch Pool. At our Touch Pool, you'll learn the official "two-finger touch" technique as you interact with our friendly stingrays. New to our Touch Pool are two horn sharks; both are female and fully grown at about three feet long.
Everyone loves those *smiling* stingrays: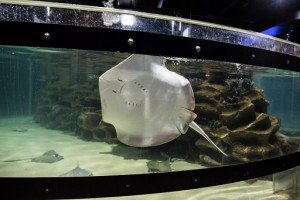 Also in this gallery is our Cave exhibit, which is hand fed by a GCA SCUBA diver every Wednesday at 3:30PM.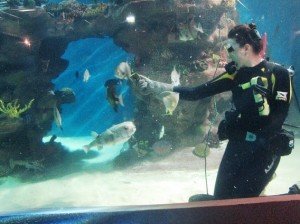 The live coral exhibit emphasizes the importance of coral and why they need our protection; in fact, this exhibit has helped educate guests and raise awareness about the need to conserve coral reefs.  Something many of our fans don't know, the GCA has been growing coral from tiny pieces called fragments which were acquired from other institutions. This allows us to display live coral without harming natural reefs. 
In this 500 gallon exhibit, Candy Cane, Striped Mushroom, Trumpet and many other colorful hard and soft corals are on display. Pictured below is Frogspawn coral.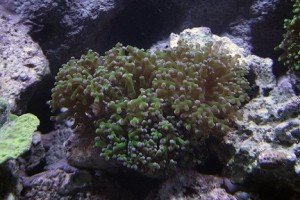 Animal Spotlight: Lined Seahorse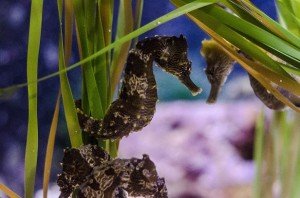 Lined seahorses are often found in shallow sea grass beds, coral reefs, and floating sargassum from Nova Scotia to Argentina and throughout the Gulf of Mexico. They swim upright by rapidly fluttering a small fin on their back, and they use their tails to anchor them in place and conserve energy. The seahorse, although relatively simple in appearance, is absolutely fascinating. They have no stomachs, so they eat frequently using their tubular snout and they are also monogamous pairing with their partner for life.