5 Boats You Can See From The River Hut
The Greater Cleveland Aquarium is just steps away from the Cuyahoga River. So, if you're interested in bridges and boats, you have another reason to visit. On any given day you might see a freighter, cruise ship, barge, tugboat, pedal "brew boat," or other water-worthy vessel pass by our Cleveland Clinic Children's River Hut. And, if you need help with boat identification, we recommend http://ais.boatnerd.com/.
Here are five boats you can see from the banks of Cleveland's crooked river:
Stephen B. Roman
The Stephen B. Roman is a freighter ship that transports dry cement from Canada. Named after Canadian mining engineer Stephen Boleslav Roman, it remains the last of Canada Steamship Lines' original "Fort Class" of Great Lakes package freighters still in service.
Thomas R. Morrish
This tugboat from Michigan was built in 1980 under the name Lady Ora but has been through a series of names since. In 1999, Double Eagle Marine purchased and renamed the boat Island Eagle. White Near Coastal Towing acquired the boat in 2004 and renamed it Captain Zeke. And in 2014, Ryba Marine Construction purchased and renamed the boat Thomas R. Morrish.
Buffalo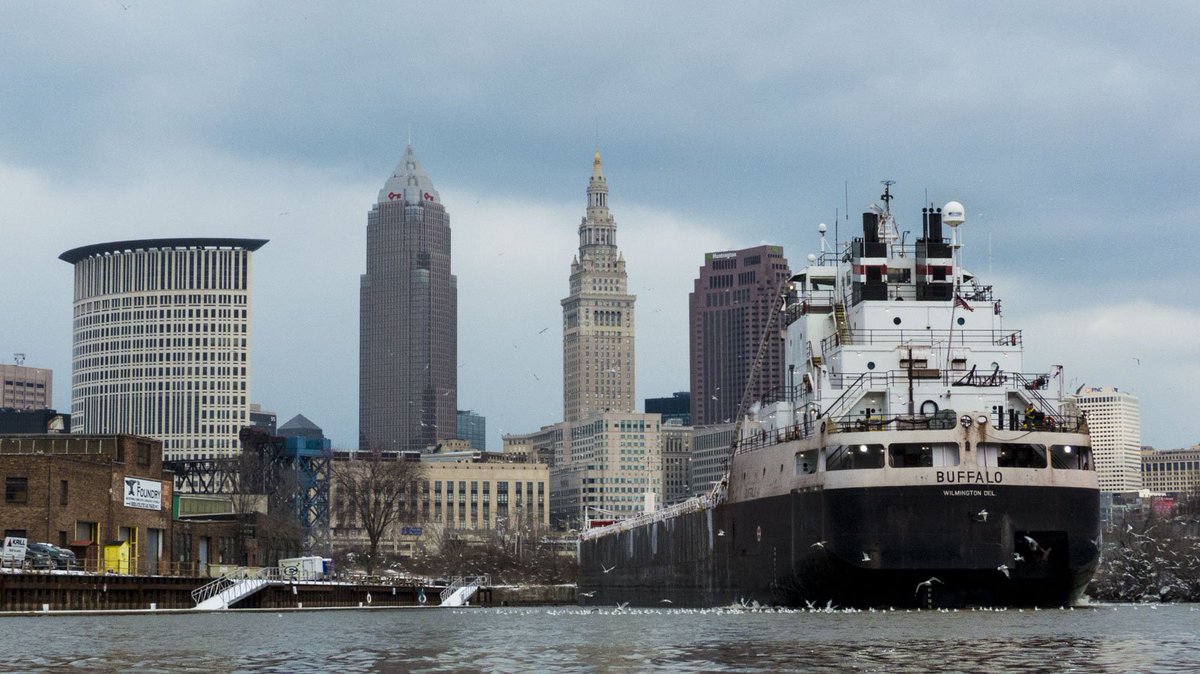 The Buffalo is a self-unloading bulk freighter built in 1978. The Buffalo was built under Title XI of the Merchant Marine Act of 1970 which allowed U.S. shipping companies to construct new vessels or modernize their existing fleet through government funding and tax deferred benefits. The Buffalo was the seventh of ten ships launched for American Steamship under this program.
Herbert C. Jackson
In 1959, Great Lakes Engineering Works, River Rouge (Detroit), MI a new hull became the heaviest vessel ever side-launched by the shipyard. It was also second last ship built by the shipyard before it closed. Christened the Herbert C. Jackson for owners Interlake Steamship Co., it was part of a rescue of two boaters adrift on Lake Michigan.
Nautica Queen
Departing right next to the Aquarium, the Nautica Queen is a dining cruise ship. Passengers can enjoy an unlimited buffet meal, drinks, and musical entertainment while onboard. Plus, the Queen offers packages which include a discounted ticket to the Aquarium for a real underwater adventure!